Fourteen years is a long time. It's a long time to be married. It's a long time to be at a job. And it's a life time when you're only 18 years old.
This fall, Leo started his fourteenth season of baseball. And yesterday he announced that he was hanging up his cleats.
All of my three kids have played sports at a competitive level since they were five years old. Their ever-loving father and I have been team parents, coaches and supportive spectators through the highs and lows of soccer, wrestling, basketball, football, competitive cheerleading and ice hockey. But none of those sports has consumed and defined us as a family more than baseball.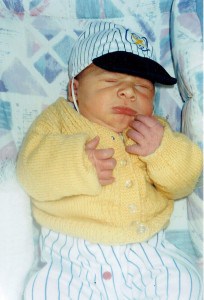 Leo was our prodigy. He was the one who was going to make it all the way. He was focused, driven and had a beautiful swing. He had a life-sized poster of Ken Griffey, Jr. in his bedroom, a dog named after his favorite player and years of baseball memorabilia given as Christmas presents stowed on various shelves throughout the house.
For thirteen seasons Leo played on the Teaneck Titans, an elite travel baseball team. It was coached by the baseball guru Leon Matthews, assisted by my spouse and run by no other than me. It was a team for kids who wanted to play at the college level and beyond. It wasn't for the faint of heart, the multi-sport athlete or the kid who wanted to go to summer camp.
When the kids were six and seven years old, we went on our first road trip. We played "up" as we always did, in an 8U tournament near the town in which I was raised. My entire family came to cheer us on. My sister made handmade pillows shaped as Titans baseball caps and left them at the front desk of the hotel for each of the kids to receive at check-in.  We got blown out at that tournament in Plymouth Meeting, Pennsylvania. But we also got sucked in.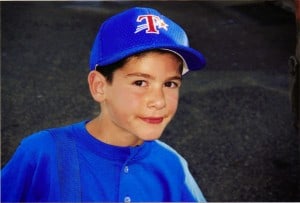 Coach Leon loved to chide me for my love of Little League and playing at the local level. And despite all the hits and catches and scouts and crowds surrounding the high-profile tournaments the Titans participated in, I never enjoyed anything more than watching my kid play Teaneck Southern Little League and then baseball for Teaneck High School.
But, we weren't in it for fun, or for my personal enjoyment. We were in it so Leo could play baseball in college, preferably Division 1, and maybe, just maybe, though we would never say it aloud, he'd make it (gulp) to the Show.
Coach Leon devoted his life to trying to make players better. My spouse spent thousands of hours hitting buckets of balls and bucking up the downtrodden in the dugout. And I, well I poured my heart and soul into that tumultuous team, welcoming new families, placating the old, booking travel, creating the Handy Dandy Trip Pack and running interference more times than I can count. It was a year-round unpaid job that we all did out of the goodness of our hearts.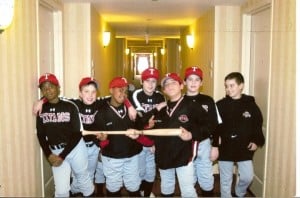 It took two years and three orthopedists until one finally took Leo seriously, believing that at the tender age of 15, a sore arm could be something other than tendinitis. The hardest day of my life as a baseball mother came when Dr. Jason Baynes delivered the verdict. Leo had a torn labrum that required shoulder surgery. But I had to be upbeat. I had to be strong. I had to tell Leo that he'd be as good as new.
It took a long time, a ton of therapy and the genius of Vinnie Perez to bring him back to speed. He missed two prime-recruiting seasons not being able to throw and in those long and lonely days saw the shape of his future transforming.
But, he didn't give up, and we didn't either. I cringed every time I heard him rattling around for an ice pack and eventually crossed the words, "How does your arm feel?" out of my vocabulary. It didn't do either one of us any good.
Leo was never much of a talker. He just did what he had to do. But in hindsight, I wonder what was going on in his mind. How do you feel as a teenage boy when your mother, your father, your coaches, your friends, your brother and sister have so much faith in you? When they talk about how you love this game more than life itself? When you tally up how much time and energy they've put in to making your dream come true? How do you even begin to know which dreams are yours and which are theirs anymore?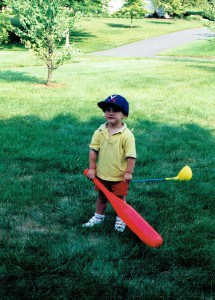 Leo got his Division 1 offer. He was invited to join the Rutgers University baseball team as a recruited walk-on. He didn't get scholarship money, but he got his roster spot.
I wasn't blindsided. He told me. He's been telling me for a long, long time. He told me he didn't have the passion anymore. He wanted to do other things with his life. He wanted to be a normal person. But I didn't listen. Instead I chalked it up to nerves or lack of confidence and kept pushing him to play his hardest. You never know what will happen in the future. Maybe you'll have a great college career. Maybe I'll be able to brag about you for the next four years. Fall season ended, he played well. He earned his spot. He reached his goal, but his heart was heavy.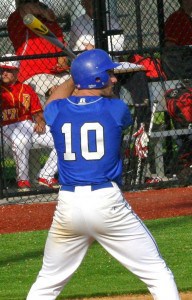 So, what do you do with that heavy heart? All you've ever known is baseball. You've never even had a job (except for a three-week winter stint as a delivery boy for Vitales Restaurant; a job secured because the owner is a good friend and former Titan). You've traveled thousands of miles in packed vans, crowded cars and expensive airplanes sleeping in crowded rooms in expensive hotels throughout Florida, Georgia, North Carolina, Virginia, Pennsylvania, Delaware, Connecticut and Maryland, never seeing any more of the country than a baseball field and the next Golden Corral. You've spent your family vacations on baseball trips. Your social life, as well as that of  your parents, revolved around baseball. Yet, you loved it. And so did we.
But what do you do when one of you stops loving it?
Being a Division 1 athlete has a lot of perks. There's gear and girls and cliques and clout. It's walking through campus with your head held high, knowing you're one of the elite. One of 35 kids who are good enough to play baseball at a university with over 40,000 students. But it's also an all-consuming commitment. It's three-hour practices and weight room sessions. It's mandatory tutoring and study halls, whether you need them or not. You have to either want to make baseball your life's work or you have to really, really love it.
Fourteen years is a long time to be married to anything. Leo simply fell out of love.
Last night, as I tossed and turned picturing Leo at six, then twelve, then eighteen, always in a baseball uniform, I felt a little piece of my heart break. And I know that if my heart hurts, so does my spouse's, so does Coach K's. So does Coach Leon's. I suspect that every Titan, and every Teaneck teammate Leo has ever played with feels a little something.
But so, I'm sure, does Leo. You don't do anything for that long without feeling it in your heart.
And so, in what has eclipsed the hardest day of my life as a baseball mother, I had to be upbeat. I had to be strong. I had to high-five my son for his courage.
And just when I was about to cry, the weight of the bat was lifted from my shoulders. I realized I don't have to sit clench-fisted on the bleachers making deals with God anymore.
God's got him covered.
Long may you run Leo. Long may you run.